May 2, 2014 § Leave a comment
Ha, I must've spoken too soon. After posting that I had been good this past month, I ended up purchasing not one, not two, but THREE bags from Madewell. All three bags are in the same style– the mini transport crossbody.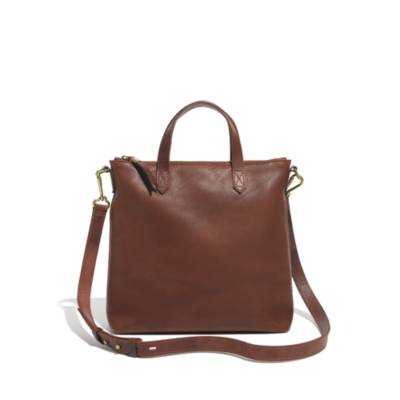 I got two pecan transports (one monogrammed w/ my initials, and the other plain to maybe give away as a gift) and a color-blocked mini transport. In my defense, these bags were discounted 40%, and the color-blocked one in particular was on sale for $99 + an additional 40% off (Both are originally $148). I've also had my eye on the pecan bag for awhile and had been looking for a new crossbody big enough to easily stick my very pretty (but rather large) wallet in.
…Oh, and I may have purchased a few basic t-shirts and tanks in multiple colors (but hey, you can't have too many basics, amrite?).